Best Golf Driver for Beginners: Top 10 List Review-2018 (Updated)
Last updated on April 14th, 2018 at 02:19 pm
People who have tried golf will tell you that this game is tough to master. It may appear to be very simple as you just have to smack a ball around. But it requires a lot of skills, like mastering the art of the drive.
Golf Driver Review Thoroughly 
Also known as the tee shot, the drive is a long distance shot launched from the tee box. There's a particular golf club designed for a tee shot—the driver. This is one of the standard golf clubs you'll find in a golf club set.  It is usually used to start off a par 4 or par 5 holes. The driver has the largest clubhead among golf clubs, as well as having the longest shaft.
Best Golf driver for beginners Comparison: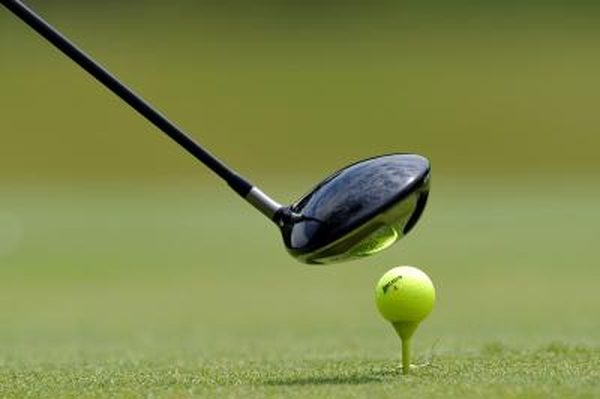 How to Choose the Best Driver for the Beginners Golfer
There are several things you need to consider in shopping for a driver, such as:
Clubhead size
Arguably the most important consideration is the size of the driver.  The maximum size allowed by the US Golf Association is 460cc.  The rule of thumb is that the larger that club head, the better for golfers because the driver is more forgiving. Simply put, a driver with a large club head can produce good shots even when the golfer fails to strike the ball on its sweet spot.
Loft
This pertains to the angle of the clubface which affects distance and trajectory. Most of the drivers available on the market today have the loft between 7 and 12 degrees. However, an amateur golfer often buys a driver based on the loft of his/her favorite golfer.
The rule of thumb in choosing a loft is very simple—the higher the degree of the loft, the better it is for a beginners golfer.  A club with a higher loft is more forgiving and thus easier to hit on a consistent basis.
Shaft Flex
This is the rating of the golf club's shaft, particularly on its ability to bend during a swing. All shaft exhibits flex during a golf swing, no matter how stiff the club is.  Shaft flex impacts three important things in your shot—distance, trajectory, and accuracy.
For average golfers or those who can carry a driver to 230 to 250 yards, a driver with regular to light flex shaft should suffice.
Shaft Material
Should you go for a driver with steel shaft or a steel shaft? Most experts suggest that average golfers choose a graphite shaft. The reason is that it is whippier and thus would allow golfers to get more distance off the tee. The downside, though, is that accuracy is compromised.
Drivers with steel shaft are more ideal for skilled players, who can usually tell what they've done wrong or right judging by the feel of the swing. However, amateur golfers who are on a tight budget will find drivers with steel shaft to be more budget-friendly.
Other Considerations:
Grip— this goes for every kind of club you use. It affects how the club feels as well as how the ball reacts at impact. A driver with good grip will make it easier for you to control the golf club.
Budget
Driver for beginners Video Review:

Check Out Video hit a driver for beginners:
Recommended Product Reviews
Top Ten golf drivers that I can recommend to beginners:
Callaway X Hot Driver
Many reviewers on Amazon.com call this the golf driver for beginners. It is hard to dispute their claims.  It is very forgiving that the ball can go quite far even on mis-hits. I like that it has an adjustable face, which lets you set it to either an open, square or closed position.
This golf driver is available on both left and right-handed orientations. Whether you are right handed or left handed, you will be impressed as to how easy it is it to get the golf ball in the air with this driver.
It has a premium lightweight shaft that can further enhance speed and distance of the golf ball.  Many owners say that despite being lightweight, it can generate superior clubhead speed.
Cobra Men's Amp Cell Driver
This golf driver boasts of MyFly and SmartPad technologies that make it very customizable. With MyFly, you can adjust your loft. With SmartPad, you can slightly open or close the driver whenever you need to.
This driver is very lightweight and durable. A quick look at reviews on Amazon.com indicates that people who use it hit much faster. Some reviewers say they were able to gain about 20 to 30 yards using this driver.
The consensus among those who have used this driver is that it is very forgiving. Thus it is highly recommended for newbie players who can't get hit a nice shot.
TaylorMade R1
If you're looking for a customizable driver, then this one is it. It has seven loft options and five upright loft options. For face angle, you can get to choose from seven adjustments—maximum close, maximum open, medium close, close, open, medium open, and n/square.
It is very lightweight, which makes it a good choice for beginners. But despite being lightweight, it would make you feel satisfied when you swing it.
Most reviewers on Amazon.com have good words for this driver. Some say they've added 20 to 25 yards using this driver.  They feel it's a bit expensive, but most of them are OK with it because it has helped their confidence level, and more importantly, get lower scores.
Cobra Men's Fly-Z
Similar to the driver mentioned at #2  in this list, this driver has the MyFly and SmartPad systems. It is available on both left and right orientations. It has a graphite shaft, with four options for the flex—regular, senior, stiff, and x-stiff.
There are plenty of reasons why I recommend this golf driver for beginners. One is that it can help golfers produce mid-high launch angles.  It is also very forgiving, which is very important for people who are just beginning to play the sport.  You can also adjust the settings of this driver for customized loft and trajectory.
Cleveland Golf Classic XL Driver
Available on both left and right orientations, this driver, has a shaft made of graphite.  You can choose from four graphite types, namely Fubuki Tour 53, Matrix Ozik 6M3, Miyazaki JLD6, and Miyazaki JLD5. There are three choices for the flex—regular, stiff, and senior.
So why do I recommend this driver to beginners?
There are plenty of reasons. The driver has a large, deep face which means a large effective hitting area. You'll have more confidence on the tee when you use this driver. The variable face thickness technology used in this club results to fast ball speed on off-center hits. And it is cheap you won't have second thoughts getting this driver.
Adams XTD TI
Like most of the items in this list, this driver is available in left and right-hand orientations. It also has a graphite shaft. Its flex is available in stiff, X-stiff, and regular. It's loft measures 10.6 degrees.
One of the main selling points of this driver is its Cut-Thru SlotTM technology which according to its maker creates a peerless spring-like effect on the swing. It also increases the sweet spot for superior ball speed on both on and off-center shots.
Many reviewers on Amazon.com describe the driver as very easy to hit. They also say it responds quite well to off-center shots without loss of distance.
However, there are reviews indicating that this isn't the most well-made golf driver. Others dislike the crap headcover of this driver.
TaylorMade Men's R15 430 Driver
The TaylorMade Men's R15 430 driver is available in lots of various degrees (9.5, 10.5, and 12).  Golfers can adjust the loft, lie, and face angle of this driver. It features a new front track system that reduces spin and expands the sweet spot.  The driver has a smaller shape, with a nice satin white finish and black PVD face.
This driver is perfect for golfers looking for a low-spinning driver in a compact design. It would let you hit the ball straighter and longer than ever.  Many reviewers on Amazon.com say that it is very forgiving and fun to hit. Some were so happy that they have added up to 20 yards using this driver. you could check Taylor Made SLDR vs Callaway Big Bertha.
However, a common complaint is that the grip of this driver isn't thick enough for most Amazon.com reviewers.
Nexxt MDX High MOI
This is the driver for beginners who are on a tight budget. This is one of the cheapest drivers on the list. Although the quality can't be compared to the top rated drivers, it's still a good choice for the neophyte golfer just looking to make small steps in improving his game.
A lot of those who have brought it to a golf course say it is very forgiving and thus gives them straighter shots.  It is designed with high speed in mind. The driver can let you fly a golf ball as if you were using a much more expensive club.
Of course, there are some downsides to this driver. The shaft is described by those who have used it as a bit springy, somewhere in between regular and senior.  It also lacks tuning elements that are found on the more pricey drivers.
Callaway Men's Big Bertha Driver
This is another contender for the distinction of being the driver for beginners. It has a shaft made of graphite, with the loft available in 9, 10.5, and 13.5 degrees. The flex is available in three variations—regular, stiff, and senior.
It has a wide surface area, which should let users get easy, accurate, and powerful shots. But don't let the appearance of the Big Bertha fool you. Despite having an extensive surface area, this club is pretty lightweight as well.  Thus it would make the driver very easy to swing, which augurs well for golfers with back or wrist problems. Of course, this is also to say that this club isn't ideal for golfers who put the premium on the left in their drivers.
This driver also has an adjustable weight slider, which lets golfers distribute weight to the various parts of the club head. This allows adjustments to the fade and draw, improving shot accuracy in the process. It's a nice feature for new golfers as well as senior players.
Ping G25
Rounding out our list of the best golf drivers for beginners is this affordable driver from Ping.  The Ping G25 improves on the design of the best-selling Ping G20. For starters, it has a slightly longer front to back. It also looks a bit like triangular shaped.

The Ping G25 has a large, forgiving head that makes it ideal for people who are just trying to master the art of drive-in golf.  It has trajectory tuning technology that lets you improve the trajectory and accuracy of your shots. Its shaft is also designed to improve distance and accuracy off the tee.  This driver also has the adjustable loft, which makes it the companion for optimizing launch conditions.

With an excellent design and affordable price, it is not difficult to understand why this one from Ping is always highly rated.

Final Verdict

Shopping for the best golf driver for beginners is certainly not a walk in the park. You will have to take into consideration several factors, from the size of the clubhead to the loft, to the shaft flex and shaft materials. You will also have to consider your budget when you are looking for the best golf driver. check out for 100$ drivers

I know how hard it is to look for a golf driver given the many products available in the market. By looking at our list, you are one step closer to getting the right driver for you.

I can recommend any of the ten drivers mentioned above for neophyte golfers, whether you're dreaming of becoming the next Tiger Woods or you only want to enjoy the game every weekend.


Tags: Best Golf Driver for Beginners


Categorised in: Golf Drivers